More Baby Outré
If you have anything you'd like added here send me an email.
Halloween Tupperware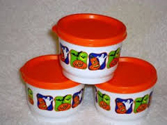 Onesies and T-shirts
Check out Etsy and Zazzle with the word onesie/baby clothes and these keywords to start you off:
your favourite band (The Boy matched Father Gamer in his little NIN outfit)
Baby Jedi
Next Generation
Minecraft
Computer games
Geek
Zombie
Footware
Doc Martens, that's right, teeny tiny soft soled Doc Martens for babies. They're not currently stocked in Australia so you have to buy them from the Doc Marten US store. I also brought a pair of little toddler ones as I figured it would save on postage since you can't get these in Australia either. They have a proper sole and zippers on the inside for what I assume will be easy access. OK the update is now The Boy is big enough to wear his hard sole Docs!! They are just perfect...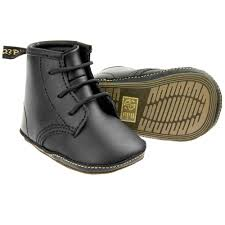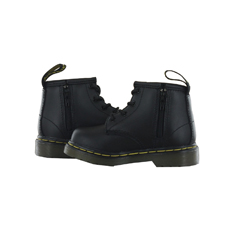 Spoonflower
At Spoonflower you can design your own fabrics or buy some of the amazing designs that others have created. I made The Boy a lining for his cradle... & with leftovers I've created some fantastic rattles...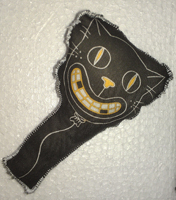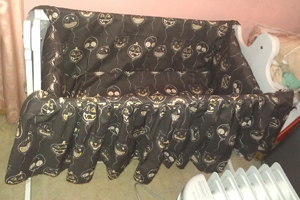 Themed kitchen & household items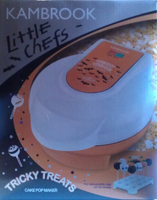 Halloween cake pop maker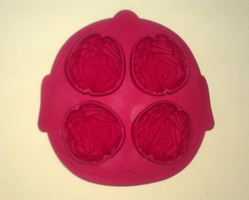 Brain mould for ice, jelly, chocolates etc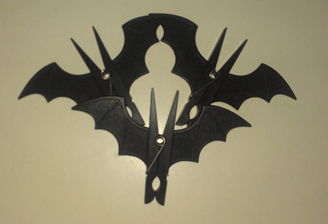 Amazingly brilliant Bat Pegs
halloween themed lollies (candies)
For when they're a bit older...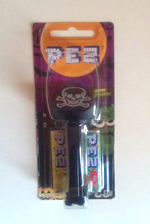 Black rubber ducks
Charlie Bears
While I'm not usually a fan of Teddy Bears these Charlie Bears are amazing and have to been seen and held in real life to be appreciated.
novelty soft toys
Some of these should be put aside until your critter is a little older. Some of these are hand puppets & some are just a little weird (like the sparkly Liberace style bat as Father Gamer calls them, yes we have 2!)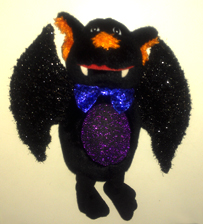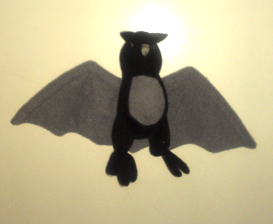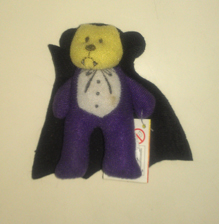 Hans Christian Andersen Mobiles
Did you know that Hans Christian Andersen was also well known for his paper cut outs? Apparently he carried around his 24cm long scissors wherever he went and entertained with his paper cutting.
Rockabye Baby Lullaby Renditions albums
Check out their website for all available albums. I love the lullaby rendition of The Cure's Lullaby!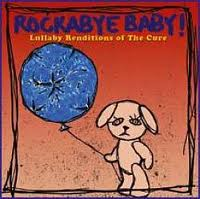 Sesame street Count von count albums
What better way for your critter to learn to count? I picked this up decades ago in a second hand store, I love novelty vinyl albums.
Books
The Boy loves books... watch this space as more books will be added. Not only books for your critter to read, also books for you.